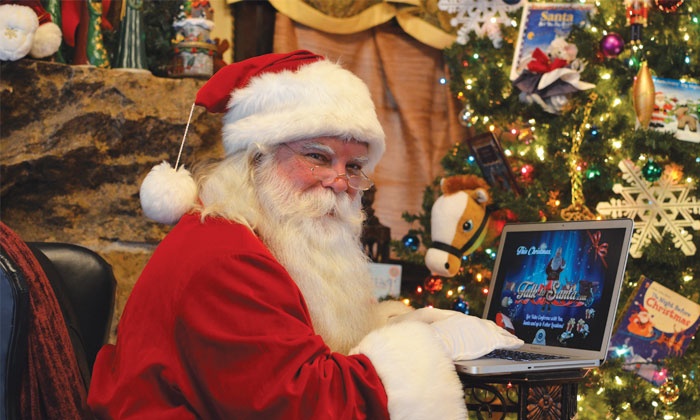 Zoom with Santa!
Get your Zoom on!  Meet Santa on a Zoom call, brought to you by
Fisher National Bank
.  Each call is five minutes and costs $15 per family.  Included with the Zoom call is a goodie bag for each child, courtesy of
Print Pressions
, Fitness Premier, and
The Rock Counseling
.  The goodie bags can be picked up at
Yellow & Co.
,
Ace Hardware
, or
Fitness Premier
.
Download the wishlist and have the kids fill it out to mail to Santa or upload it below.  Santa will have your wishlist when he meets with your family.  These letters must be mailed to Santa by November 27th so he has them in time.  Please mail them to the following address: Santa Claus, P.O. Box 1031, Mahomet, IL 61853
12/1 and 12/3: 5pm-8pm
12/5: 8am-1pm 
12/6: 12pm-4pm
Christmas Wishlist
Download the Christmas Wishlist
Download your Christmas wishlist below.  Please fill out one wishlist per child that will be attending the Zoom call with Santa.  Please submit the wishlist via the form to the right or by mail to:  Santa Claus, P.O. Box 1031, Mahomet, IL 61853

Please make sure to include the time slot you have selected and the date on your wishlist.
Submit your Christmas Wishlist
Goodie Bag Pick Up Locations
Goodie bags can be picked up at Yellow & Co., Ace Hardware, or Premier Fitness.
December 8th, 12:00pm to 2:00pm
December 10th, 2:00pm to 4:00pm
December 12th, 10:00am to 1:00pm
December 13th, 1:00pm to 3:00pm
Can I cancel or reschedule my appointment with Santa?
Yes, you can.  A link to cancel or reschedule your appointment with Santa will be in the confirmation email you received after booking your appointment.  Keep in mind that time slots fill up quickly and the time you are hoping for may not be available if you reschedule.  There are no refunds for cancellations or missed appointments.
How many people can participate in an appointment with Santa?
What happens if we are late to our appointment with Santa?